Auto Transport Reviews | Car Shipping Reviews | Vehicle Movers Reviews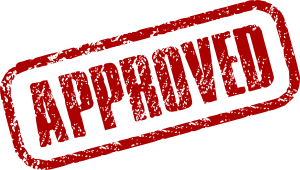 Auto Transport Quote Services is proud to show off some of our auto transport reviews sent to us from previous customers of ours.  When it comes to auto transport reviews, every auto transport company in the business is going to tout that they are better than the rest, BUT we have car transport reviews from ACTUAL customers and none of those paid reviews that you can see elsewhere from other companies.  Please read just a few of our auto shipping reviews from some of our happily served customers.
Video Auto Transport Reviews From Actual Customers
Car Transport Reviews:
Customer: Bob England — Transport: California To Florida
Car Transport Reviews:
Customer: Beth Stewart — Transport: Minnesota To Georgia
Just A Few Of Our Auto Transport Reviews
Auto Transport Reviews From Nathan Stanley:  I was looking to have my vehicle shipped from North Carolina to California.  I came across Auto Transport Quote Services and I figured I would give them a call and see what they could do for me.  I gave them the route info and info about the car and they were able to give me 4 different quotes from other companies.  It was kind of like how those insurance companies do.  All the companies quote were pretty close and each company had great reviews themselves on other websites.  I chose one company and they were able to pick up my car in a matter of 2 days and it was delivered in 8 days.  I am VERY pleased with the service.  I am glad I used Auto Transport Quote Services because they showed me options instead of just throwing a quote at me.  It was very nice to see that this company actually cares about it's customers.
Auto Transport Reviews From Veronica Morgan:  I was very pleased with how AT Quote Services was able to find me a company to transport my vehicle quickly.  I have shipped vehicles before and I put my info into other websites before and got bombarded with calls from like 20 different companies all bugging me for my business.  When I talked to Nick at AT Quote Services, he let me know that I would only get 3 or 4 quotes and that was it.  He said we was the owner of the company and explained how his business works so I felt as if I could trust him.  I am glad I did.
Auto Transport Reviews From Samantha Robinson:  I am in the military and needed my car moved quickly because another company I tried using never picked up my vehicle and I was in a bind.  They were able to connect me with a company who was able to have the vehicle moved THAT SAME DAY!!!  I couldn't be happier.  Thanks!!!
Auto Transport Reviews From: Tom Schendler: I spoke with a lady who took down my information and explained to me that I would get a few separate quotes from company, no more than 5, and I can choose which quote was best for me.  I was a bit skeptical at first.  I did actually only get 5 quotes and I checked out each company on Transport Reviews and they were all great companies.  I choose one of the companies and they were able to meet my demands and got my Ford F-150 moved.  Thanks for your help and honesty.
Thanks for reading our verified car shipping reviews.  We hope that this puts you more at ease about letting us earn your transport business in finding you the best auto transporters available while providing cheap auto transport quotes.  Transporting your vehicle can be a stressful fast, let us take on the challenge and take the stress off your hands.
Auto Transport Reviews
Carola Brigante
13:55 08 Sep 18
This is an excellent moving company. Great customer service and very efficient. Would use them again in a heart beat. I was looking for a reliable company to ship my automobile overseas and was extremely pleased with the service I received from this company. Thanks guys for you great service
Biosensor Jeunesse
06:33 11 Sep 18
It was very quick and smooth. I definitely would use it again if need in future and also I would recommend to my friends. Truck driver was prompt and handed over my car on time. Hassle free.
ARAM HAYRAPETYAN
10:26 07 Sep 18
I'm so happy to deal with you guys. So professional and detail oriented. I'm so proud of the great quality service. my car from LA to NY in great shape. So punctual from day one. Thank you very much.
shayrie wynne cambronero
16:06 04 Sep 18
I spent a great deal of time researching companies and reading reviews. I selected Auto Transport Quote Services and everything went just as planned which is what you strive to achieve when having your vehicle transported. I highly recommend them!
Lina Maria Pazos Bucheli
15:20 12 Sep 18
I had a great experience with Auto Transport Quote Services. we are a company and usually need to transport every month! will definitely keep using them. they were on time and tried to find me the cheapest carrier they could.. thanks guys!
Sean Walker
13:22 05 Sep 18
The transporter was positive and wonderful. The car got there sharp at arrival time promised! Was a great experience ! I am very happy, and will surely use again.Thumbs up!
Next Reviews