SUV Transport | Truck Transport | Get A Free Auto Transport Quote Instantly | Save Up To 25%
---
SUV Transport Companies & Truck Transport Services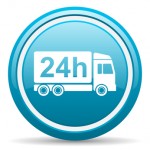 Truck transport & SUV shipping is an easy task when working with the right company. Auto Transport Quote Services provides the best, most reliable truck & SUV transport services and gives the best quotes in the industry.  We are able to do this by having the largest network of auto transporters and companies in our back pocket.  Whether your truck or SUV is completely stock, or if it is lifted and has oversized tires, we can make sure you truck transport service is quick and hassle-free.  We can accomplish any need a customer may have during the truck and SUV transport process.  We are open 24 hours a day, 7 days a week for our customers.
Services To Choose From
Open Auto Transport: This is the most economical form of transporting trucks and SUV's. They are loaded onto an open auto hauler, the same type of haulers that the new vehicles go on from the factory to the dealership, and transported to your final destination.
Covered / Enclosed Auto Transport: This form of transporting is preferred for trucks and SUV's that are modified with ground kits, lowering kits, and high end vehicles such as the Mercedes-Benz G-Wagon. The Trucks and SUV's are loaded into a covered/enclosed hauler and will show up to your door in showroom condition.
SUV Shipping & Truck Transport Quotes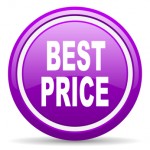 Auto Transport Quote Services has the best truck auto transport prices in the business.  Whether you choose an open, covered or enclosed hauler, we can offer the best price.  To ensure you are receiving the best quote, we are going to provide 3-5 different quotes for you.  Then you can pick which is the best scenario for you so you can have a pleasant experience with our company.  You can call us directly to get your quotes or submit your information into our website and within minutes you'll have the prices you need to make your transport a reality.  It is literally that easy. Get your free quotes today.