How To Transport A Car From One State To Another & Across The Country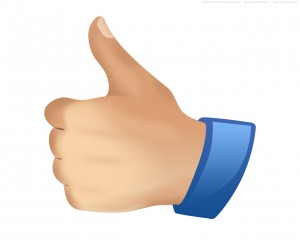 How to transport a car?  When choosing Auto Transport Quote Services, we take care of the entire auto transport process from the first initial phone call to the delivery at your doorstep and make it fast, easy and simple.
It doesn't matter if you are looking to transport a car from one state to another or cross country, we have a few easy steps to make it happen quick, easy and affordably.
How To Transport A Car To Another State | Across The Country
Before picking a company you should make sure that the quote given is for the right car hauling service that it right for your specific needs.  If so, then you can move onto the next step.
The next step is to trust the company you choose to work with.  If you have done your research and looked up reviews on all of the auto transporters, then they will pull through and make your auto transport experience a great one.
Make sure you have your deposit paid.  By paying your deposit, you can ensure that your locked into your rate given and that everything is handled.
Make sure you speak with the carrier, once they are established, and know a time frame as to when they are looking to pick up your vehicle and an estimate day for delivery.
The final step is to accept delivery and pay for carrier in cash or certified funds.  At this point you have your vehicle, you have gone over the Vehicle Inspection Report or Bill of Lading and the vehicle is in the same condition it was in when the car was first picked up.
How To Transport A Car | Solved
How to transport a car?  It's simple just as long as you are working with the right company.  That is why Auto Transport Quote Services is the business you want to work with.  Our network is the best in the business and can meet any demand needed in the car shipping industry.  Give us a call if you need any more clarification or have additional questions about "How To Transport A Car" or input your data in our quote box to receive your free auto transport quotes.
Auto Transport Reviews
Carola Brigante
13:55 08 Sep 18
This is an excellent moving company. Great customer service and very efficient. Would use them again in a heart beat. I was looking for a reliable company to ship my automobile overseas and was extremely pleased with the service I received from this company. Thanks guys for you great service
Biosensor Jeunesse
06:33 11 Sep 18
It was very quick and smooth. I definitely would use it again if need in future and also I would recommend to my friends. Truck driver was prompt and handed over my car on time. Hassle free.
ARAM HAYRAPETYAN
10:26 07 Sep 18
I'm so happy to deal with you guys. So professional and detail oriented. I'm so proud of the great quality service. my car from LA to NY in great shape. So punctual from day one. Thank you very much.
shayrie wynne cambronero
16:06 04 Sep 18
I spent a great deal of time researching companies and reading reviews. I selected Auto Transport Quote Services and everything went just as planned which is what you strive to achieve when having your vehicle transported. I highly recommend them!
Lina Maria Pazos Bucheli
15:20 12 Sep 18
I had a great experience with Auto Transport Quote Services. we are a company and usually need to transport every month! will definitely keep using them. they were on time and tried to find me the cheapest carrier they could.. thanks guys!
Sean Walker
13:22 05 Sep 18
The transporter was positive and wonderful. The car got there sharp at arrival time promised! Was a great experience ! I am very happy, and will surely use again.Thumbs up!
Next Reviews