Terminal to Terminal Auto Transport | Car Shipping | vehicle Transport
If you have ever flown on an airplane, you are familiar with an airport terminal. A terminal is the large area in an airport where planes come in and out in order to load and unload passengers. Auto shippers, Just like airports, have terminals as well for fast and easy loading, unloading and storage of vehicles.  We call this terminal to terminal auto transport.
What is Terminal to Terminal Auto Transport?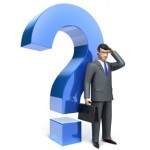 When choosing terminal to terminal auto shipping, your vehicle is loaded and unloaded at a prearranged loading zone (or terminal) in order to make the process easy and organized. When selecting this shipment option, it is up to you to drop off and pick up your vehicle at the designated location on the day and time of delivery and pick up. Many vehicle owners find that terminal to terminal auto transport is a more cost effective way of shipping their car across country.
Where are Terminals Located?
Often times, terminals are located near your local airport and off major highways that travel through big cities. They can also be found near major metropolitan areas such as New York City, Miami, Los Angeles, etc where navigating a big 75 foot rig through the streets of downtown can be complicated.  Over 80% of our population lives within 50 miles of a terminal so terminal to terminal auto transport can work for nearly anyone.
Why Choose Terminal to Terminal Auto Shipping?
Sometimes terminal to terminal car shipping is your only option. As mentioned above, it is impossible to maneuver large auto haulers through the compact and crowded streets of major downtown cities.
Terminal Transport Perks!
When choosing terminal to terminal auto transport you are free to select the day, date, and time of pick-up and delivery. Your car will be securely stored on the lot until the hauler arrives to load your vehicle. You are not bound by the availability and time constraints required with door to door auto transport shipments. You can arrange for someone else, even a tow truck company to drop off or pick up your vehicle on the date and time you choose. If weather or any other unforeseen circumstance delays your shipment, no need to worry about not being able to be present for the pick-up and delivery in person.
Flexibility and Savings Combined!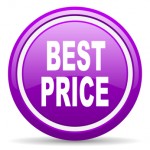 With the flexibility of terminal to terminal shipments you can also take advantage of added savings. Typically, this mode of transport is much cheaper than its counterpart – door to door auto shipping. Get in the know with your options. Get your instant, online auto transport prices now by filling out the form.
Call us today and speak to one of our live support personnel for more information about the benefits of shipping your vehicle, (866) 594-3187.
Auto Transport Reviews
Carola Brigante
13:55 08 Sep 18
This is an excellent moving company. Great customer service and very efficient. Would use them again in a heart beat. I was looking for a reliable company to ship my automobile overseas and was extremely pleased with the service I received from this company. Thanks guys for you great service
Biosensor Jeunesse
06:33 11 Sep 18
It was very quick and smooth. I definitely would use it again if need in future and also I would recommend to my friends. Truck driver was prompt and handed over my car on time. Hassle free.
ARAM HAYRAPETYAN
10:26 07 Sep 18
I'm so happy to deal with you guys. So professional and detail oriented. I'm so proud of the great quality service. my car from LA to NY in great shape. So punctual from day one. Thank you very much.
shayrie wynne cambronero
16:06 04 Sep 18
I spent a great deal of time researching companies and reading reviews. I selected Auto Transport Quote Services and everything went just as planned which is what you strive to achieve when having your vehicle transported. I highly recommend them!
Lina Maria Pazos Bucheli
15:20 12 Sep 18
I had a great experience with Auto Transport Quote Services. we are a company and usually need to transport every month! will definitely keep using them. they were on time and tried to find me the cheapest carrier they could.. thanks guys!
Sean Walker
13:22 05 Sep 18
The transporter was positive and wonderful. The car got there sharp at arrival time promised! Was a great experience ! I am very happy, and will surely use again.Thumbs up!
Next Reviews