Auto Transport Discounts for Military, College Students & Snowbirds
When a person is looking to transport a car, they want to find the company that will be the most affordable, yet have their vehicle be safe and secure.  Auto Transport Quote Services already gives the most affordable auto transport prices and are consistently the top rated auto transport company, but now we have auto transport discounts for Active & Retired Military Personnel, College Students, and Snowbirds.
Military Auto Transport Discounts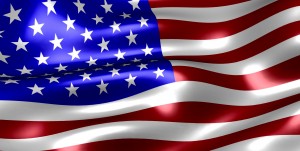 The United States Military are some of the best men and women on this Earth.  Whether they are apart of the Army, Navy, Air Force, Marines, or Coast Guard they put their lives on the line each and every day.  They put their lives on the line to fight for our country, they fight for our freedom, and they fight to make the United States safe.  It is a known fact that the people of the military move frequently and we want to make sure they have one less thing to worry about when they are moving.  Auto Transport Quote Services would like to extend our thanks in the form of military auto transport discounts.  Our military car shipping services are dependent on the route, time of year for the transport, and type of vehicle being transported; usual auto transport discounts can save military personnel up to $250.
College Student Auto Transport Discounts
College students need to use an auto transport service twice a year; once to go to their university in the fall and another to get their car back home for summer.  For these young adults, Auto Transport Quote Services wants to extend auto transport discounts for them.  Usually college students do not have much funds to do extra spending, especially when they have student loans, so we want to give a discount to help offset their costs and keep our students safe so they are not doing long distant drives to college or back home.  Usual discounts for college students range from $75-$125 depending on the distance of the transport and the type of vehicle being transported.
Snowbird Auto Transport Discount
Snowbird season is when the older generations live in the northern states for the summer and come to Florida for the winter; we call it snowbird auto transport season.  The most traveled routes for snowbirds are:
Auto Transport From New York To Florida
Auto Transport From New Jersey To Florida
Auto Transport From Michigan To Florida
Auto Transport From Illinois To Florida
Auto Transport From Ohio To Florida
Snowbirds are usually on a fixed income and/or are retired.  The need to a cheaper and more affordable auto transport discount is needed.  Auto Transport Quote Services wants to provide snowbird car transport discounts for those individuals who travel down to Florida for the winter and back up north for the summer.  Usual discounts for snowbirds is $100-$150 and is dependent on the vehicle they need transported and the actual city of delivery.
Auto Transport Reviews
Carola Brigante
13:55 08 Sep 18
This is an excellent moving company. Great customer service and very efficient. Would use them again in a heart beat. I was looking for a reliable company to ship my automobile overseas and was extremely pleased with the service I received from this company. Thanks guys for you great service
Biosensor Jeunesse
06:33 11 Sep 18
It was very quick and smooth. I definitely would use it again if need in future and also I would recommend to my friends. Truck driver was prompt and handed over my car on time. Hassle free.
ARAM HAYRAPETYAN
10:26 07 Sep 18
I'm so happy to deal with you guys. So professional and detail oriented. I'm so proud of the great quality service. my car from LA to NY in great shape. So punctual from day one. Thank you very much.
shayrie wynne cambronero
16:06 04 Sep 18
I spent a great deal of time researching companies and reading reviews. I selected Auto Transport Quote Services and everything went just as planned which is what you strive to achieve when having your vehicle transported. I highly recommend them!
Lina Maria Pazos Bucheli
15:20 12 Sep 18
I had a great experience with Auto Transport Quote Services. we are a company and usually need to transport every month! will definitely keep using them. they were on time and tried to find me the cheapest carrier they could.. thanks guys!
Sean Walker
13:22 05 Sep 18
The transporter was positive and wonderful. The car got there sharp at arrival time promised! Was a great experience ! I am very happy, and will surely use again.Thumbs up!
Next Reviews